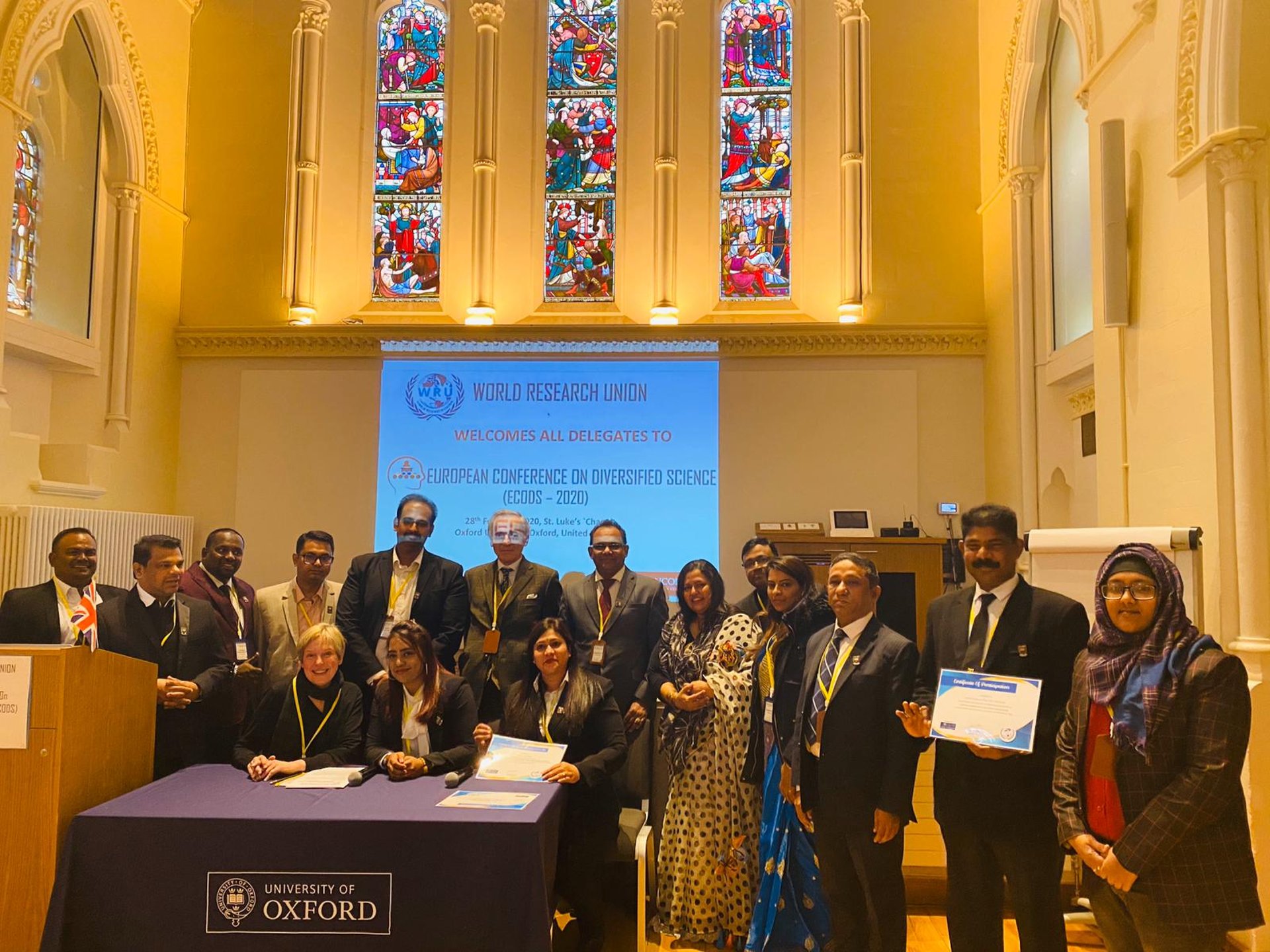 World Research Union thrives to foster and promote research by all possible means. If there is one platform that could connect all researchers irrespective of stream, nation and levels then we would vouch such idea and try to enhance it. To our best of exposure, we didn't find any exclusive research body with this vision. It's not late to embark one at any given point of time, and with this motive World Research Union was setup in the year 2017. Despite the aim to connect researchers, our auxiliary services have been well received among our clients.WRU is funded by revenues in memberships and conferences. The priorities coincide with the economic planning commission of any particular nation or innovative scientific laboratories that conducts research on neuroscience, quantum physics etcetera. Whatsoever, the motive of our researches will be to implement it rather shelving it in a library. All these efforts are undertaken with a view to promote industrial research and academic research.
Market Research
Don't miss to buzz us if you are venturing into your Entrepreneurial stride or want to have an exclusive report about market scenario, business models etcetera
Consulting
Engage us if you need a solution to enhance your business operation. Our services include developing technological solutions, implementing information systems etcetera
We have Data. What else you need?
World Research Union (WRU) strategizes to connect and unite the research fraternity for the purpose of bringing innovation which in turn transpires as utility to society.
Our Core Value
World Research Union has partnered with multiple research Universities and apex bodies. Our strength lies on reproducible data that we have obtained permission to re-use it. If you have a business plan and looking for database, write to us now.
Data from 160+ countries: Out of 196 countries, we boast data from 168 countries worldwide. Be it their anthropological behavioural intention or bossy leadership styles, we have a profound data to be researched upon. All our data are legitimate and between 2021 till present.
Data from 11 industries: Be it agriculture or aviation, manufacturing sector or service sector, hardware industry or soft-skills training we possess their information. In 21st century, data is the king. We are proud to have data from 11 diversified industries.
Data Analysed by Veterans: We will tailor-cut the analysis as per your needs and give you the complete control over your data. You can witness the output's intersection and arrive on decisions. Our deepened data analysis will increase your efficacy.